-
By Zachary Goldfarb | The Washington Post
President Obama unveiled an ambitious $3.9 trillion budget blueprint Tuesday that seeks billions of dollars in fresh spending to boost economic growth but also pledges to tame the national debt by raising taxes on the wealthy, slashing payments to health providers and overhauling the nation's immigration laws.
The request sent to Congress for the 2015 fiscal year offers a smorgasbord of liberal policy ideas at a time when riling up the Democratic base and drawing a vivid contrast with Republicans are critical to Obama's hopes of preserving his party's imperiled majority in the Senate.
His blueprint includes some targeted spending cuts, but relies primarily on more than $1 trillion in new taxes to slow borrowing over the next decade – with much of the burden falling on major businesses and the wealthy. While some of the proceeds would go toward deficit reduction, Obama also calls for more than $55 billion in new spending on defense, roads and bridges, universal preschool education and expanded tax credits for the poor.
To achieve Obama's agenda, however, Congress would have to approve his ideas — an unlikely prospect in an election year. While the budget opens the door to a few potential areas of bipartisan agreement – including an overhaul of business taxes that would generate cash for infrastructure – it retreats from other compromises.
For example, Obama does not propose using a less-generous measure of inflation to calculate Social Security benefits, a move that would significantly slow spending growth in the program. Obama included the proposal, known as the chained consumer price index, in last year's budget in a failed bid to strike a grand bargain on the debt with Republicans.
"Our budget is about choices, it's about our values," Obama said during an appearance at Powell Elementary School in the District.  "As a country we've got to make a decision if we're going to protect tax breaks for the wealthiest Americans or if we're going to make smart investments necessary to create jobs and grow our economy, and expand opportunity for every American."
Republicans quickly rejected the president's choices, however, complaining that his request would bust the caps on agency budgets that he and congressional Democrats had agreed to set in a compromise enacted barely three months ago.
House Speaker John A. Boehner (R-Ohio) derided the request as "a clear sign this president has given up on any efforts to address our serious fiscal challenges that are undermining the future of our kids and grandkids."
"After years of fiscal and economic mismanagement, the president has offered perhaps his most irresponsible budget yet,"  Boehner said in a statement. "Despite signing last year's bipartisan budget deal – and touting it as an accomplishment – the president now proposes violating that agreement with a spending surge. What's more, he proposes raising even more taxes – not to reduce the deficit but to spend more taxpayer money."
Added House Budget Committee Chairman Paul Ryan (R-Wis.):  "This budget isn't a serious document; it's a campaign brochure."
In his message to Congress, Obama argues that his policies have the deficit well in hand — and would improve the nation's fiscal outlook in the years to come. His request proposes to reduce borrowing by an additional $1.4 trillion by 2024, building on $4 trillion in deficit-reduction enacted by Congress since the budget wars began three years ago.
As a result, the White House projects a deficit of $564 billion in 2015, or 3.1 percent of the economy, down from $649 billion this year and 3.1 percent of GDP. By 2024, Obama projects a deficit of just $434 billion, or 1.6 percent of the overall economy, the smallest deficit since 2007, before the Great Recession dealt a terrible blow to government finances.
A shrinking deficit would reduce borrowing, thereby allowing the overall debt to grow more slowly. The White House estimates that the debt would shrink to 69 percent of the economy by 2024, compared to 74.4 percent today.
Those projections are far rosier than those made recently by the non-partisan Congressional Budget Office. Under current law, the CBO forecasts that the deficit will rise to 4 percent of GDP in 2024 and that the debt will grow to 79 percent of GDP.
The Obama budget would build on a spending deal reached late last year between Rep. Paul Ryan (R-Wis.) and Sen. Patty Murray (D-Wash.), the chairs of their respective chamber's budget committees. Under the deal, which largely replaces the deep domestic and defense cuts known as sequestration for two years, agency spending levels are set through September 2015.
In his budget, Obama argues that the deal provides insufficient spending; he proposes $56 billion in additional funding to agencies, offset by $28 billion in alternative spending cuts and tax hikes.
The new spending, known as an Opportunity, Growth and Security Initiative, will pump money into preschool programs, the National Institutes of Health, manufacturing institutes, climate research, job training and a new parental leave proposal, among other benefits for the middle class. Obama would also expand a tax credit for poor, working-class Americans valued at $60 billion over 10 years.
To pay for those initiatives, the president takes aim at a variety of tax breaks that benefit the wealthy – limiting the value of retirement savings accounts, a loophole known as "carried interest" that allows many private equity and hedge fund managers to reduce their tax burden, among others.
Reprising one tax proposal from last year that also hits middle class and lower income Americans, Obama proposes a new tax on tobacco to pay for the early-childhood initiative.
After 2015, Obama proposes to replace the remainder of sequestration with a combination of tax hikes as well as cuts in other mandatory spending programs, such as Medicare. Obama would seek, for example, to raise premiums for wealthy seniors and force drug companies to offer larger discounts on prescription drugs.
Like the CBO, the Obama administration does not paint an overly optimistic picture of economic growth over the next decade, with an average inflation-adjusted growth rate of just 2.6 percent per year over the next 10 years.
Rather, the president sees a rosier budget picture due  primarily to his proposal to increase tax revenue. In 2024, Obama projects collecting about $500 billion more in taxes than would be the case under current law.
-
-
Defense
$495.6 billion in discretionary funds (0.1% less than last year)
The Pentagon's budget for 2015 represents a major turning point for the military, which is moving from more than a decade of massive growth to a significantly smaller force that will be more dependent on technology. The Obama administration plans to spend $495.6 billion on defense in 2015 or about $113 billion less than had been expected in last year's budget. The biggest savings will come from cuts to personnel, particularly in the Army, which will be gradually pared back to its smallest size in 74 years. The Pentagon also plans to rein in healthcare costs and cut some of its older weapons systems.
Health & Human Services
$73.7 billion in discretionary funds (7.6% less than last year)
The Obama administration on Tuesday proposed an $80.1 billion budget for the Health and Human Services department, representing a $3.9 billion increase over 2012 levels. The budget includes new funding for AIDS prevention, family planning programs, food safety, Head Start and mental health services for young adults and families.
But it does not include a major increase in funding for the National Institutes of Health, despite warnings from the agency's director that it needs a significant infusion to remain on the cutting edge of research. And some of the increases are offset by cuts to block grant programs. In particular, the department saves $80 million by eliminating the Preventive Health and Health Services Block Grant program, which provides money to states to deal with leading causes of death and disability in those areas.The administration is seeking $4.7 billion for the Food and Drug Administration, which includes new spending to implement laws passed last year to improve food safety and the safety of custom-mixed drugs made by large specialty pharmacies.
The budget also continues to fund the president's signature health-care law, which saw many of its key provisions implemented this year. It includes money to continue operating the state and federal health insurance marketplaces, as well as to provide subsidies to help low- and middle-income people pay for health insurance. Most Americans must carry health insurance starting this year, or they face a fine.
Education
$68.6 billion in discretionary funds (1.9% more than last year)
The White House budget proposal shows that the president wants to increase discretionary spending for the Department of Education by $1.3 billion to $68.6 billion. That's in addition to $14.4 billion the federal government gives to states to help educate poor children and another $11.5 billion it provides for disabled students who require special education.
Obama is again seeking funding for his "Preschool for All" plan to expand early childhood education to most low and middle-income four-year-olds across the country – a 10-year, $76 billion program that would be funded with an increase in the federal tobacco tax.
Veterans Affairs
$65.3 billion in discretionary funds (3.0% more than last year)
The 2015 White House budget would provide $65.3 billion in discretionary funding for the Department of Veterans Affairs. The enacted 2014 federal budget gave $63.4 billion to the agency, which provides benefits to veterans and their families. The VA has accumulated a massive backlog of claims waiting to be processed, which they trimmed from 600,000 to 400,000 from March to November 2013. Obama announced that "slashing that backlog" was a White House priority in his 2014 State of the Union address, and his proposed 2015 budget includes a $138.7 million investment in the Veterans Claims Intake Program in an effort to reform and speed up the process.
The White House's budget also proposes a $1.6 billion investment in helping homeless and at-risk veterans, including $500 million for homelessness prevention and rapid re-housing, $321 million for a supportive housing program for veterans and $75 million for 10,000 new housing vouchers through the Department of Housing and Urban Development.
2015 Opportunity, Growth, and Security Initiative
$55.4 billion in discretionary funds
The budget plan includes funds for investments in early-childhood education, more teachers in elementary school, clean-energy research, advanced manufacturing, federal employee training, government customer service.
State and Other International Programs
$42.6 billion in discretionary funds (0.2% less than last year)
The Obama administration is seeking $46.2 billion for the State Department and the U.S. Agency for International Development, just $1.6 billion less than it requested for fiscal 2014. The figure includes $5.9 billion for "overseas contingency operations," which serves as the base budget for operations in Afghanistan. Under the budget proposal, $1.5 billion would be dedicated to address the humanitarian crisis in war-torn Syria and to "support transitions and reforms" in the Middle East and North Africa, regions still being reshaped more than three years after the start of the Arab Spring. The fiscal blueprint would invest $4.6 billion to secure diplomatic facilities overseas and would support additional security construction – efforts that were largely driven by the fallout from the 2012 attacks on the U.S. compounds in the Libyan city of Benghazi.
Homeland Security
$38.2 billion in discretionary funds (2.8% less than last year)
The department would receive $38.2 billion in non-disaster funding under President Obama's budget proposal, which would reduce spending for the organization by nearly 3 percent compared to the 2014 enacted level but roughly the same as it was in 2013.
Obama's fiscal plan calls for 4,000 additional Customs and Border Protection officers, as well as $549 million to protect federal computer networks from cybersecurity threats, $1 billion in assistance to state and local governments for firefighters and emergency-management personnel and $10 million to help immigrants on the path to citizenship.
Housing and Urban Development
$32.6 billion in discretionary funds (3.3% less than last year)
The president's proposed budget includes $46.7 billion for the Department of Housing and Urban Development, about $1.2 billion more than what Congress approved for fiscal 2014.
The administration proposed about $20 billion for the Housing Choice Voucher program. Those funds would restore cuts imposed on assisted housing units by the 2013 sequestration, and support all existing vouchers. Another $9.7 billion would go toward the Project-Based Rental Assistance Program, slightly less than the previously enacted level.
The president also requested $6.5 billion for preserving affordable public housing and $2.4 billion for Homeless Assistance Grants, slightly more than the levels approved in fiscal 2014 in both cases.
Energy
$27.9 billion in discretionary funds (2.6% more than last year)
President Obama's proposed budget asks for $27.9 billion in discretionary spending, a 2.6 percent increase, for the Energy Department, featuring boosts in spending on basic research and costs associated with maintaining the nation's nuclear weapons stockpile.
The administration is asking for $627 million in additional funds, a third more than the current fiscal year, for managing the nuclear stockpile. Overall the proposed budget includes $11.7 billion for nuclear security, a 4 percent increase over the 2014 enacted level.
Justice
$27.4 billion in discretionary funds (0.7% more than last year)
The Justice Department's proposed $27.4 billion budget reflects Attorney General Eric H. Holder's priority of criminal justice and prison reform. Holder's budget–$122 million above the 2014 enacted lev­el–includes $173 million in targeted investments for criminal justice reform efforts.
The DOJ budget requests funding for Holder's "Smart on Crime" initiative to reduce the number of low-level drug offenders in prison and reduce recidivism rates by expanding drug treatment programs. It requests $15 million for U.S. Attorneys, including prevention and reentry work and promoting alternatives to incarceration such as the establishment of drug courts and veteran courts. Another $15 million would go towards expanding the federal Residential Drug Abuse program and $14 million would assist inmates with reentering society and reducing the population of individuals who return to prison after being released. An additional $14 million would expand the Residential Substance Abuse Treatment program at the state and local levels. The DOJ budget also requests $115 million for the Second Chance Act Grant program to reduce recidivism and help ex-offenders return to productive lives.
Agriculture
$22.2 billion in discretionary funds (7.9% less than last year)
The department would lose roughly $938 million this year under the president's proposal, receiving $23.7 billion in discretionary funding. The administration is pressing for reduced crop insurance subsidies for farmers and insurance companies "to more reasonable levels," changes that would save the government $14 billion over 10 years, the budget says.
Other Agencies
$19.2 billion in discretionary funds (2.7% more than last year)
National Aeronautics & Space Administration
$17.5 billion in discretionary funds (0.6% less than last year)
The administration is asking $17.5 billion for NASA, another tight budget for an agency that peaked at $18.7 billion in 2010. The 2015 request is down $185 million from the enacted 2013 budget. NASA can also tap $900 million in the administration's Opportunity initiative if Congress provides the funding. NASA officials view this as a "continuity-driven" budget that will make almost all major programs go forward as planned.
Transportation
$14 billion in discretionary funds (2.2% more than last year)
The hub of the president's budget proposal for transportation is a $302-billion, four-year surface transportation reauthorization. It emphasizes a fix-it-first approach that would give funding priority to salvaging existing roads, bridges and transit systems rather than expanding their network.
The administration wants to invest $1.25 billion a year in the popular TIGER grant program to states and cities. It would create a new $10-billion, four-year program to address freight transportation bottlenecks that experts say impede U.S. competition in the global economy. The White House plan would almost double funding — from $12.3 billion to $22.3 billion — for transit systems and intercity passenger rail.
Treasury
$12.4 billion in discretionary funds (1.6% less than last year)
The White House's proposed 2015 budget would provide $13.8 billion to the Treasury Department, representing a downgrade of about 1.6 percent compared to the spending level for this year. Most of the funding, $12 billion, would go toward the Internal Revenue Service, boosting the agency's budget by 6.3 percent compared to 2014. The proposals include $165 million for an initiative that partly aims to help IRS call centers boost their response rates from 60 to 80 percent, as well as $480 million to support additional tax enforcement and compliance functions.
The budget blueprint also calls for $1.5 billion to help spur lending for small businesses, $225 million for a fund to encourage job growth and healthier communities in underserved areas and plans for assessing the production and use of coins, including the penny.
Labor
$11.8 billion in discretionary funds (1.7% less than last year)
The administration's proposed budget for the Department of Labor includes one of President Obama's top priorities this year, a boost in the minimum wage to $10.10 an hour from $7.25, where it has been since 2009. The president recently raised the minimum wage for federal contractors by executive order; House Republicans oppose a broader increase.
The White House is seeking $11.8 billion in discretionary funding for the agency. The money would support new efforts to reach unemployed workers and recently separated veterans with in-person "reemployment" services; assist states in launching new paid leave programs for employees who need to take time off from work to care for a child or family member; and boost efforts to enforce laws that workers from being denied wages and overtime pay.
Interior
$11.5 billion in discretionary funds (unchanged from last year)
The Interior Department would get a 4 percent budget increase to $11.7 billion in fiscal 2015, its first full year under Secretary Sally Jewell, under the Obama administration's budget proposal.
Some of that increase provides more money for ecological sustainability of waterways such as the Chesapeake Bay and the Everglades National Park, while there is no major increase for forest fire protection
Social Security Administration
$9.1 billion in discretionary funds (2.2% more than last year)
The White House budget increases spending to improve customer service through modernized online and in-person operations.
Commerce
$8.8 billion in discretionary funds (6.0% more than last year)
The White House is requesting a discretionary budget of $8.8 billion for the Department of Commerce, the federal agency charged with promoting economic growth, conducting the Census and issuing patents, among other responsibilities. The 2014 budget gave the department $8.3 billion for discretionary spending. The Obama administration's budget would give $210 million to the Economic Development Administration, and $25 million to the Regional Innovation Strategies Program, both initiatives geared toward helping regional and small businesses – a group the president often gets slammed for ignoring.
Environmental Protection Agency
$7.9 billion in discretionary funds (3.7% less than last year)
President Obama on Thursday proposed a $7.9 billion fiscal 2015 budget for the Environmental Protection Agency, a spending plan that focuses on reducing carbon output from vehicles and power plants and preparing the country "for the unavoidable impacts of climate change."
The proposal is a $300 million reduction from the EPA's 2014 budget of $8.2 billion, though the plan would increase the agency's funding in coming years. One major cut is $581 million from a fund that helps states build wastewater and drinking water projects.
National Science Foundation
$7.3 billion in discretionary funds (1.4% more than last year)
The plan includes a small increase in funding aimed at research to improve economic growth through advanced manufacturing and clean energy.
Corps of Engineers
$4.5 billion in discretionary funds (18.2% less than last year)
The budget blueprint would cut spending for the Army Corps of Engineers and focus on projects with an environmental return. It also proposes increased fees for use of inland waterways, and streamlined procedures so that state and local governments can do more waterway maintenance.
Corporation for National & Community Service
$1.1 billion in discretionary funds (unchanged from last year)
The proposal maintains funding for 114,000 AmeriCorps volunteers across the country and other projects.
Small Business Administration
$0.7 billion in discretionary funds (22.2% less than last year)
General Services Administration
$0.2 billion in discretionary funds (88.9% less than last year)
SOURCE: Office of Management and Budget. GRAPHIC: The Washington Post. Published March 4, 2014.
-
OBAMA BUDGET: POPULIST DEMAGOGY AND EMPTY PROMISES
By Patrick Martin
March 5, 2014
The budget proposal released Tuesday by the White House is more political posturing by Obama and the Democrats, as they seek to fool the American people with empty pledges of concern for the poor, the unemployed, and all the other victims of the crisis of American capitalism.
The goal is to disguise the real policy of both big business parties, the Democrats as much as the Republicans, which is to make the working class pay for the economic slump triggered by the 2008 Wall Street crash, which continues to this day.
For electoral purposes, the Democrats will claim that they support measures to create jobs and alleviate social inequality, and point to Republican opposition to such elementary measures as increasing the minimum wage and renewing federal extended benefits for the long-term unemployed.
But it is noticeable that Obama made no reference to extended unemployment benefits or social inequality in his weekly Internet/radio address Saturday, or in remarks Tuesday prefacing the release of the budget.
Congressional leaders of both parties have downplayed any effort to restore extended unemployment benefits, either to the 2 million workers who have lost them since January 1, or to the 3 million more set to lose them during the remainder of 2014.
The document release Tuesday is not really a budget at all, in the sense of a blueprint for how the Obama administration proposes to spend money during the coming fiscal year, FY 2015, which begins October 1, 2014. The overall level of discretionary spending—money appropriated year-to-year, as opposed to continuing obligations like Social Security and interest on the federal debt—was set in December's bipartisan agreement, which covers both the current fiscal year and next.
The Obama administration does not challenge that agreement, which it embraced at the time. Instead, the White House proposes to add $56 billion in spending to be paid for by an equivalent increase in taxes on the wealthy, principally by repealing the tax exemption of "carried interest," which forms the bulk of the income of hedge funds and private equity firms.
This proposal is a sham, since the Democrats refused to cut that boondoggle for the super-rich when they were in control of both houses of Congress in 2009-2010. Wall Street worked through political stooges in the Democratic leadership like Senator Charles Schumer of New York to block several proposals to end the tax exemption.
Once the Republicans gained control of the House of Representatives, ensuring that no tax increase on Wall Street could possibly be enacted, the Democrats immediately embraced new taxes on "carried interest" with much populist tub-thumping about ending privileges for "fat cat" bankers and billionaires—privileges they had themselves assiduously protected.
Obama now reprises this dishonest and unconvincing performance as the tribune of the "middle class" against Wall Street, calling for "closing tax loopholes that right now only benefit the well-off and the well-connected." (At the same time, he is raking in campaign contributions from the big financial interests for Democratic candidates in the 2014 congressional elections).
There is political significance in the budget proposal, not in the empty demagogy about higher taxes on the rich, but in the proposed distribution of the $56 billion in increased spending, which Obama would split 50/50 between domestic social programs and the Pentagon.
In effect, Obama proposes to restore the entirety of the cuts in military spending compelled under the "sequester" budget-cutting process that the White House and Congress adopted in 2011, which took effect early last year.
It is not clear where the $28 billion for the military would go, whether to replace the sequester cuts dollar-for-dollar, or to provide a $28 billion contingency fund for new military operations not yet paid for in the current budget, such as stepped-up intervention in Syria, or military action against Iran, or US intervention in the ongoing crisis in Ukraine.
Suffice it to say that the Democrats have now embraced the principle that even after the end of the war in Iraq, and with combat operations in Afghanistan supposedly winding down, there should be no reduction in the worldwide military activities of American imperialism.
As for the proposed $28 billion in spending on domestic social needs, this would come largely in the form of tax credits, including making 5.8 million low-income childless workers eligible for the Earned Income Tax Credit and raising the EITC for another 7.7 million workers, as well as subsidies to offset the cost of child care and college education. Given the vast numbers of people involved, the actual per capita benefit would be small—about $500 for each person receiving additional EITC credits.
The White House dropped one proposed attack on retirement benefits, the use of so-called chained CPI to calculate annual cost-of-living increases for Social Security. Obama embraced this measure, which artificially lowers future increases in benefits by distorting what the elderly spend their money on (grossly underestimating their expenses on health care, for instance), as part of a proposed budget deal with congressional Republicans.
White House deputy press secretary Josh Earnest made it clear that the pullback on chained CPI was only temporary, pending the next round of budget talks, likely after the November congressional elections. "This offer from the president remains on the table," he said, but it was not incorporated in the budget because the Republicans had not agreed to make concessions in return.
As a result of the focus on tax credits, the domestic "spending" increase would not involve a dollar more in actual spending by the federal government. There would be no restoration of the sequester cuts for the federal departments that provide domestic social services. These departments will experience either outright reductions in spending, or spending increases below the rate of inflation, meaning a cut in the level of services to be provided.
According to one summary of the budget, the departments of Education and Transportation will be held at the rate of inflation, receiving increases in discretionary spending of 1.9 percent and 2.2 percent respectively.
The Department of Labor will be cut by 1.7 percent, the Department of Interior, which includes Indian Affairs programs, will have spending levels frozen, the Department of Housing and Urban Development will see spending cut 3.3 percent, and the Environmental Protection Agency will be cut 3.7 percent.
These cuts are dwarfed by those in Health and Human Services, down 7.6 percent from last year, and the Department of Agriculture (which includes the food stamp program), down 7.9 percent.
The cuts in HHS are particularly revealing, since they demonstrate the Obama administration's real attitude to health care spending, as the rollout of Obamacare continues. According to a New York Times summary, the budget "proposes substantial savings in Medicare, including cuts in payments for nursing homes and home health agencies."
It also includes a reactionary provision to remove undocumented immigrants from the Medicare rolls and "explicitly require citizenship or lawful presence in the United States as a condition of getting Medicare." Private Medicare Advantage plans would be required to take measures to have such immigrants "involuntarily disenrolled."
-
CBO DIRECTOR 'LARGE AND GROWING FEDERAL DEBT' COULD PRODUCE 'FISCAL CRISIS'
By Susan Jones
February 11, 2014
(CNSNews.com) – On the same day House Speaker John Boehner said he would bring a "clean" debt ceiling bill to the House floor — and join Democrats in voting for a 13-month extension of the debt limit — the head of the Congressional Budget Office declared that the "large and growing federal debt" could eventually increase the risk of a  "fiscal crisis."
-
-
"The large budget deficits recorded in recent years have substantially increased federal debt, and the amount of debt relative to the size of the economy is now very
high by historical standards," Elmendorf told the Senate Budget Committee.
"CBO estimates that federal debt held by the public will equal 74 percent of GDP at the end of this year and 79 percent in 2024 (the end of the current 10-year projection period). Such large and growing federal debt could have serious negative consequences, including restraining economic growth in the long term, giving policymakers less flexibility to respond to unexpected challenges, and eventually increasing the risk of a fiscal crisis (in which investors would demand high interest rates to buy the government's debt).
Elmendorf also estimated that the economy will grow at a "solid pace" in 2014 and for the next few years. But he said the unemployment rate will probably remain above 6 percent until late 2016.
"Moreover, the rate of participation in the labor force — which has been pushed down by the unusually large number of people who have decided not to look for work because of a lack of job opportunities — is projected to move only slowly back toward what it would be without the cyclical weakness in the economy."
(In testimony before a House panel last week, Elmendorf said Obamacare subsidies that help low-income people buy expensive health insurance are a "disincentive for people to work." He said the Affordable Care Act "will reduce the total number of hours worked in the economy by between one-and-a-half and two percent from 2017 to 2024." That represents a decline in the number of full-time-equivalent workers of about 2.0 million in 2017, rising to about 2.5 million in 2024.)
Beyond 2017, Elmendorf said CBO expects economic growth to "diminish to a pace that is well below the average seen over the past several decades." He said the anticipated slowdown reflects long-term trends, such as slower growth in the labor force due to the aging of the population.
-
U.S. NATIONAL DEBT – MARCH 4, 2013
-
-
Source: www.usdebtclock.org
-
U.S. NATIONAL DEBT: $17.41 TRILLION

U.S. TOTAL DEBT: $60.93 TRILLION

U.S. DEBT HELD BY FOREIGN COUNTRIES: $5.95 TRILLION

GROSS DEBT TO GDP RATIO: 107.85%

TOTAL U.S. DEBT PER CITIZEN: $191,830

SOCIAL SECURITY LIABILITY: $16.89 TRILLION

PRESCRIPTION DRUG LIABILITY: $22.35 TRILLION

MEDICARE LIABILITY: $88.88 TRILLION

TOTAL U.S. UNFUNDED LIABILITIES: $128.12 TRILLION

TOTAL U.S. DEBT AND U.S. UNFUNDED LIABILITIES: $189.05 TRILLION

TOTAL STUDENT LOAN DEBT: $1.08 TRILLION

FEDERAL RESERVE MONETARY BASE: $3.74 TRILLION

CURRENCY AND CREDIT DERIVATIVES: $729.23 TRILLION



-
GLOBAL DEBT AND THE HUMAN BUBBLE
Published on Feb 11, 2013
-
The American people are now facing a very serious situation. On January 17, 2013, the Government Accountability Office, the nonpartisan investigative arm of Congress released its annual audit of the U.S. government. The report covered fiscal years 2011 and `12. The conclusion of the report was this, "Absent policy changes, the federal government continues to face an unsustainable fiscal path."
If the U.S. government does not stop the wild spending and develop serious, meaningful budget reform, and if the Federal Reserve does not stop printing money to monetize the government's debt, the U.S. economy and the U.S. dollar will collapse. That means that all of your savings, all of your investments, your home and everything else will be destroyed before your eyes.
The mainstream media is not going to tell you what is going on.  The federal government will never be able to pay back the debt that it owes.  Members of Congress and the White House are aware of this.  Other foreign countries that the United States owes money to such as Russia and China are also aware of this.  So it's now up to the Federal Reserve to keep the system going by printing money and extending the time of default out far enough so that some future world war can happen to justify the need to take total control over the United States through martial law.  Millions of Americans will not survive this.  After the take over of America, a world government will be created with a single world army, and a new world currency. It will still be controlled by the same powerful group of elite people, but this way they escape the blame for everything and keep their power over the masses, which is exactly the type of control that they want.
-
A DIRE WARNING FOR THE YOUNGER MEMBERS OF THE MIDDLE CLASS
Published on Nov 27, 2013
-
FEMA CAMP ROUNDUP HAS BEGUN
It starts with the poor and homeless, next the government will take the guns and then they will come for you.  Executive Orders have been signed for the U.S. government to take over and initiate martial law in the United States whenever the President of United States gives the command.
November 6, 2013
-
JESSE VENTURA: FEMA CAMPS IN THE UNITED STATES WILL BE USED TO DETAIN AMERICANS
-
U.S. GOVERNMENT PREPARING FOR ECONOMIC COLLAPSE WITH GUNS AND WEAPONS
Published on Jul 12, 2013
-
ARMY CREATES 300 ACRE CITY TO PRACTICE MILITARY OCCUPATION OF UNITED STATES TOWNS
Published on Feb 14, 2014
-
PENTAGON PREPPING FOR 'LARGE SCALE ECONOMIC BREAKDOWN'
Anthony Gucciardi
Infowars.com
August 26, 2013
High level government documents reveal that the Pentagon is preparing in full force for 'large scale economic meltdown' and massive revolt via the US public — exactly what we are criticized for doing.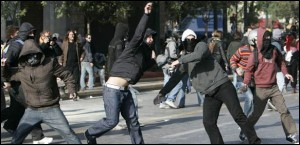 You see the Pentagon and agencies like the Department of Defense (DoD) are in full scale emergency readiness in their own words for 'cataclysmic' events that are believed to ultimately ignite riots in the face of chaos and economic collapse, and it's all out in the open. And it's one of the reasons that we're seeing such a massive amount of spying on activists of all kinds, alternative news writers and personalities, and basically anyone preparing for themselves.
The US government is dedicated to logging such information into a major database in order to 'prepare' for the coming collapse that they are predicting in their own documents for all to see. Collapse predictions that have turned into 'war games' by the Pentagon, which in 2010 were orchestrated to prepare for what the Pentagon dubbed 'large scale economic breakdown' and the disappearance of essential services like food.
In this same 'war games' exercise dedicated to domestic response, exercises were ran in order to prepare for 'domestic order amid civil unrest'.
MILITARY TO STOP 'DOMESTIC RESISTANCE'
A thread that is seen throughout these tests is the concept that civil unrest will unfold and prompt military action against the public. One of the largest examples of this is the US Army's Strategic Studies Institute paper that talks about about the 'threat of domestic crises' that are expected to lead to massive unrest throughout the nation. Spurring more paranoia into the notion that every citizen is a terrorist, the report starts talking about everything from economic collapse to a loss of functional political order brought upon by a 'hostile group within the United States' that could access weapons.
In such scenarios, the report discusses how the DoD would then be 'forced by circumstances' to come in and stop 'purposeful domestic resistance or insurgency":
"DoD might be forced by circumstances to put its broad resources at the disposal of civil authorities to contain and reverse violent threats to domestic tranquility. Under the most extreme circumstances, this might include use of military force against hostile groups inside the United States. Further, DoD would be, by necessity, an essential enabling hub for the continuity of political authority in a multi-state or nationwide civil conflict or disturbance."
To go along with this, and the idea of the military coming in to stop domestic resistance in the midst of an economic collapse, the Pentagon has gone and created a force consisting of 20,000 troops whose sole purpose is to be available for civil unrest and catastrophes – all based on the 2005 Homeland Security program to prepare for 'multiple, simultaneous mass casualty incidents'. Yet again we see this link.
But don't worry, changes have been made just one month ago to allow for the Pentagon to directly have absolute authority over domestic emergencies and 'civil disturbance' at large. As reported in a Long Island news publication and properly summarized by The Guardian as further preparation for some form of domestic meltdown:
"Federal military commanders have the authority, in extraordinary emergency circumstances where prior authorization by the President is impossible and duly constituted local authorities are unable to control the situation, to engage temporarily in activities that are necessary to quell large-scale, unexpected civil disturbances."
What does this mean exactly, to engage in the activity necessary to quell large-scale civil disturbances? Well, for one it is the blank check ability to go ahead and stop major protests amid domestic turmoil. The kind of protests we're seeing around the world, from Egypt to Brazil. The kind of protests where citizens have had enough.
And going by the Pentagon documents mixed with the DoD papers, it appears the military believes America may take to the streets amid an economic collapse or 'domestic disturbance' of large caliber. And you can be sure that virtually all citizens that question the government are the targets of military intervention, as we see in the DoD's own Army Modernisation Strategy, detailing 'anti-government and radical ideologies that potentially threaten government stability' as a major threat.
Yes, you read that right. The DoD is classifying 'anti-government and radical ideologies' as something that threatens government stability. When a major 'domestic disturbance' comes along that all of these documents are discussing, such as perhaps in the form of mass protests, it's the 'anti-government extremists' they will be coming after.
-
-
AFTER THE COLLAPSE: SIX LIKELY EVENTS THAT WILL FOLLOW AN ECONOMIC CRASH
By Mac Slavo | SHTFplan.com
January 20th, 2014
It's not too difficult to understand that we are well on our way to a paradigm shift in America; in fact we're in the midst of it right now. The writing is on the wall and can no longer be ignored.
The US government has run up trillions of dollars in debt, and given the recent debates over the country's debt ceiling, we can rest assured that neither Congress or the President will act to curtail spending and balance the budget. We will continue adding trillions of dollars to the national debt clock until such time that our creditors no longer lend us money.
From the monetary side, the Federal Reserve's response to this unprecedented crisis has been to simply "print" more money as is necessary. On top of the trillions in dollars already printed thus far, the Fed continues quantitative easing to the tune of about $80 billion per month. It's the only arrow left in the Fed's quiver, because failing to inject these billions into stock markets and banks will lead to an almost instant collapse of the U.S. financial system. Unfortunately, the current strategy is chock full of its own pitfalls, the least of which being the real possibility of a hyperinflationary environment developing over coming months and years.
On Main Street, average Americans have seen their wealth decimated. They've lost millions of jobs and homes over the course of the last five years. And if recent reports are any indication, the destruction of the middle class will continue unabated for years to come. The resulting effect is a vicious negative feedback loop that continues to build upon itself. Americans no longer have money (or credit) to spend to prop up the economy, thus more jobs will be lost, leading to more people requiring government assistance for everything from food to shelter.
We are, on every level, facing a collapse of unprecedented scale.
As noted by International Man Jeff Thomas of Casey Research, it's not that difficult of an exercise to predict what's coming next:
The number of people whose eyes have been opened seems to be growing, and many of them are asking what the collapse will look like as it unfolds. What will the symptoms be?

Well, the primary events are fairly predictable: they would include major collapses in the bond and stock markets and possible sudden deflation (primarily of assets), followed by dramatic inflation, if not hyperinflation (primarily of commodities), followed by a crash of several major currencies, particularly the euro and the US dollar.
We know a collapse is coming… If you're paying attention you probably have the distinct feeling that we are in the middle of it right now. And guess what? The government and military know it's coming too, as evidenced by large-scale simulations of exactly such an event and its fallout.
But the collapse of our financial system, or hyperinflation of our currency, or a meltdown in US Treasuries is only the beginning. We know some or all of these events are all but a foregone conclusion.
What we don't know is the timing of the trigger event that causes the global panic to ensue and what will happen after these primary events take hold.
According to Jeff Thomas, while we can't know for sure, the following "secondary events" are the most likely outcomes when the system as we have come to know it destabilizes.
The secondary events will be less certain, but likely: increased unemployment, currency controls, protective tariffs, severe depression, etc.

But, along the way, there will be numerous surprises—actions taken by governments that may be as unprecedented as they would be unlawful. Why? Because, again, such actions are the norm when a government finds itself losing its grip over the people it perceives as its minions. Here are a few:

Travel Restrictions. This will begin with restrictions on foreign travel, including suspension/removal of passports. (This has begun in a small way in both the EU and US.) Later, travel restrictions will be extended within the boundaries of countries (highway checkpoints, etc.)

Confiscation of wealth. The EU has instituted the confiscation of bank accounts, which can be expected to become an international form of governmental theft. This does not automatically mean that other assets, such as precious metals and real estate will also be confiscated, but it does mean that the barrier for confiscation has been eliminated. There is therefore no reason to assume that any asset is safe from any government that approves theft through bail-ins.

Food Shortages. The food industry operates on very small profit margins and survives only as a result of quick payment of invoices. With dramatic inflation, marginal businesses (suppliers, wholesalers, and retailers) will fall by the wayside. The percentage of failing businesses will be dependent upon the duration and severity of the inflationary trend.

Squatters Rebellions. A dramatic increase in the number of home and business foreclosures will result in homelessness for anyone whose debt exceeds his ability to pay—even those who presently appear to be well-off. As numbers rise significantly, a new homeless class will be created amongst the former middle class. As they become more numerous, large scale ownership of property may give way to large scale "possession" of property.

Riots. These will likely happen spontaneously due to the above conditions, but if not, governments will create them to justify their desire for greater control of the masses.

Martial Law. The US has already prepared for this, with the passing of the 2012 National Defense Authorization Act (NDAA), which many interpret as declaring the US to be a "battlefield." The NDAA allows the suspension of habeas corpus, indefinite detention, and the assumption that any resident may be considered an enemy combatant. Similar legislation may be expected in other countries that perceive martial law as a solution to civil unrest.

The above list is purposely brief—a sampling of eventualities that, should they occur, will almost definitely come unannounced. As the decline unfolds, they will surely happen with greater frequency.
We could go point by point on this list and provide a plethora of evidence to validate Jeff's claims, but that would take pages upon pages of references.
The fact is that the US government, for the last decade, has been moving increasingly closer to what can only be described as a police state. With watch lists, militarized police departments, legislative actions, and executive orders the government has already set the stage for these secondary events.
When the system itself is no longer able to support the tens of millions of Americans receiving monthly government assistance, one hiccup could set the whole thing ablaze.
While it can't be avoided on a national scale, there are advance preparations that individuals and their families can make to, at the very least, insulate themselves from the secondary event triggers. This includes storing essential physical goods and keeping them in your possession. Things like long-term food supplies, barterable goods, monetary goods, self defense armaments and having a well thought out preparedness plan will, if nothing else, provide you with the means necessary to stay out of the way it all hits the fan.
-
CRISIS REALITY: "WITHIN AN HOUR THE STORES WERE EMPTIED"
by Mac Slavo | SHTFplan.com
January 21st, 2014
When toxic chemicals spilled into the Elk River in Charleston, West Virginia a couple of weeks ago we got another glimpse into what the world might look like in the aftermath of a major, widespread disaster.
There were several lessons we can take from this regional emergency and all of them are pretty much exactly what you might expect would happen when the water supplies for 300,000 people become suddenly unavailable.
Lesson #1: There will be immediate panic
Studies have suggested that the average person has about three days worth of food in their pantry, after which they would be left with no choice but to scrounge for scraps once their food stores run out. We saw this scenario play out after Hurricane Sandy, when thousands of unprepared people lined up at National Guard operated FEMA tents and temporary camps. That's what happens when there's no food.
With water, however, it's a whole different matter.
Food we can do without for weeks, but lack of water will kill us in a very short time. The events following the Charleston chemical spill highlight just how critical fresh water is to maintaining stability.
A reader at The Prepper Journal web site shared his first hand account of the events as they played out. In a situation where water supplies are poisoned, whether by accident or on purpose, the anatomy of a breakdown accelerates significantly from three days to mere minutes:
Just yesterday that ban was lifted, but what if this had happened in your town? Would you be able to live comfortably with no water from the tap for 5 days? The news reports that I read stated that there was plenty of water and the stores never ran out. That is in direct contradiction to what Steve tells me:

Immediately after the announcement, the stores in the area were rushed for any bottled water products. Within an hour the stores were emptied.  Do not let anyone tell you that everything was nice, peaceful and everyone conducted themselves gracefully.  There were fist fights and scuffles for the last of the water.

After the order was issued no one could give any answers as to when drinkable water would be available.  Those with water were either hording it or selling it at enormous prices.

48 hours after the ban,  water began to be distributed to the everyday person.  Hospitals and nursing homes received the first shipments.  By the way the hospitals (except one) were not taking any new patients).  If you got hurt or injured you were on your own or had to travel an hour away for treatment.

What if the spill was more serious or the supply of water non-existent? Would you have enough water on hand and the means to disinfect new sources to take care of your family? It is news like this that illustrates for anyone paying attention the importance of storing water.
If you live an area affected by a water supply contamination and have no water reserves, this report suggests that you have less than an hour to stock up. And during that hour there will be panic with the potential for violence being highly probable.
Lesson #2: Security forces will be deployed to maintain order
This is a no-brainer, but nonetheless worthy of mention.
We saw it after Hurricanes Sandy and Katrina – thousands of troops and militarized police deployed to prevent looting and rioting. The fact is that when the water and food run out people will be left with no choice but to rob and pillage. It becomes a matter of survival. Crowds will unwaveringly stampede to get to the resources they need. They'll stomp over you if you happen to fall on the ground in a rush, because when the herd starts running nothing will stop it.
Imagine how these people will act when they are desperate for food food and water:
-
-
There is a reason the government has been preparing military contingency plans and simulations for events that include economic collapse or a massive natural disaster. They know what will happen if millions of people are left without critical supplies.
In Charleston, after water supplies started being delivered to grocery store chains, local government and the companies themselves brought on hired guards to keep the peace.
The Elk River event was limited in scope, affecting about 300,000 people in an isolated area, thus it was not that difficult of a situation to contain as FEMA and government could throw all of their resources and assets at the problem.
But imagine a scenario that involves multiple large metropolitan areas simultaneously in different regions of the country.
There are simply not enough personnel (or supplies) to respond to such a situation and maintain order.
Lesson #3: Despite hundreds of billions spent, the government is ill-prepared
It took emergency responders five days to get water to the Super Dome in New Orleans following Hurricane Katrina.
Following Sandy, FEMA had enough food and water to provide the absolute basic necessities to about 50,000 people.
In Charleston it took at least two days to get water supplies moving.
If this were a massive catastrophe it could be weeks before help arrives.
The Federal Emergency Management Agency has itself warned that it is not equipped to handle large-scale emergencies. It's for this reason that they strongly recommend a minimum two week supply of food and water.
Considering that the majority of Americans have maybe three days worth of supplies, how many millions of mouths would need to be fed three square meals a day if we experienced a multi-city event?
It was recently reported that FEMA has in its possession about 140 million "meals ready to eat."
In 2011 a FEMA/DHS organized National Level exercise simulated an earthquake on the New Madrid Fault in the Mid West. The simulation revealed that 100,000 people would be killed almost immediately, and another 7 million would be displaced from their homes.
They would only have one place to go – government managed FEMA camps. Those seven million people eating just two MRE's per day would  consume FEMA's entire emergency food reserve within 10 days.
Then what?
You probably already know the answer.
Prepare now, because the last place you want to be in is in the midst of crisis-driven panic.
-
RELATED POSTS:
PRESIDENT OBAMA: THE CIA MANCHURIAN CANDIDATE GROOMED BY COMMUNISTS TO DESTROY THE UNITED STATES
OBAMA IS LEADING AMERICA INTO COMMUNISM
RUSSIA'S PLAN TO USE NUCLEAR WEAPONS ON THE UNITED STATES
CHINA'S PLAN TO USE NUCLEAR WEAPONS ON THE UNITED STATES
CHINA CREATES AIR DEFENSE ZONE OVER JAPAN-CONTROLLED ISLANDS
JAPANESE PRIME MINISTER PREPARES FOR WAR WITH CHINA
PLANS FOR REDRAWING THE MIDDLE EAST: THE PROJECT FOR A NEW MIDDLE EAST
US-IRAN DEAL: US CHANGE OF HEART OR GRAND DECEPTION?
UNITED STATES CIVIL WAR 2016; U.S. MILITARY OFFICERS ARE BEING TOLD TO PLAN TO FIGHT AMERICANS
EMP ATTACK AND SOLAR STORMS: A GUIDE
WHERE TO HIDE IF A NUCLEAR BOMB IS DROPPED ON YOUR CITY
OBAMA: PREPARING "MY MILITARY" FOR THE NEXT STEP?
ARMY OFFICER: WE WILL PRY YOUR GUNS FROM YOUR COLD, DEAD FINGERS
POLICE STATE USA: NEW OBAMA EXECUTIVE ORDER SEIZES U.S. INFRASTRUCTURE AND CITIZENS FOR MILITARY PREPAREDNESS; PREPARING FOR MARTIAL LAW
SUPREME COURT JUSTICE ANTONIN SCALIA: AMERICANS MAY BE LOCKED UP IN FEMA CONCENTRATION CAMPS
EXCLUSIVE: U.S. GOVERNMENT NOW ACTIVATING FEMA DETENTION CAMPS ACROSS THE UNITED STATES
EXCLUSIVE: LEAKED U.S. ARMY DOCUMENTS CONFIRM PRISON CAMPS ARE INSIDE THE UNITED STATES
THE FRIGHTENING PROBLEMS FACING THE UNITED STATES AND THE WORLD
THE PLANNED DESTRUCTION OF THE UNITED STATES
THE BIG WALL STREET BANKS ARE ABOUT TO ENTER A DEATH SPIRAL
THESE CHARTS SHOW HOW DESPERATE YOUNG PEOPLE ARE FOR JOBS
DR. JIM WILLIE: U.S. DOLLAR AND TREASURY BONDS ARE DEAD; WE ARE HEADING TOWARDS A GLOBAL CURRENCY RESET